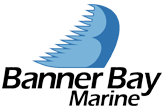 Your cart is currently empty
Tri-Color #3T For Boats 43 to 48 Feet
SKU:
BBARS03T-TriColor
Shipping:
FREE in USA
Customers Outside USA:
Contact Us Before Ordering
Price:
0.00
$375.00
$225.00
We developed this sail to satisfy the needs of customers who have asked for an easy-packing riding sail to take with them when chartering, and for those tech-minded sailors who value anything that will save space and weight below decks. Great for typical summer cruises, the Tri-Color sail performs the same duty as our classic anchor riding sails by helping keep a boat from over swinging when anchored. NOTE: The Tri-Color sail is the traditional flat, three corner anchoring sail design and should not be confused with our three dimensional FinDelta anchoring sails.

The Tri-Color sail is made of 4.9 oz. sailcloth that takes advantage of the remarkable tear strength, burst resistance, durability and shape-holding characteristics that modern materials deliver. And, may we say, with its colorful panels, it really looks great on your boat as the sun is setting!
RIGGING IS STRAIGHTFORWARD
Use the brass hanks to snap your Tri-Color sail to your backstay (in the case of a split or twin backstay, either will do); or if you don't have a backstay, snap it to your topping lift. Use your main halyard to pull the sail up. If you have in-mast furling, you may have to bring a spinnaker halyard around to do the job. Snap the halyard to the top of the sail. Tie a short line to the foot of the sail and attach it at a convenient point at the stern. Adjust the length of this line to set the height of your anchoring sail. Attach a length of rope to the forward point of the sail -- long enough to reach the mast, with enough left over for tying off. Pull the sail up to where you want it. A firm pressure is all that is needed. Then bring the line forward and tie it to the mast, boom, a shroud or some other point to align the sail forward.
Dimensions: 9' x 10'6" x 10'6" (2.74 x 3.20 x 3.20 meters)
The suggested sail size is approximate for a given boat as it depends on the amount of correction the boat requires and how near the stern the sail can be rigged. Boats with lots of topside exposure often require more correction.
SHIPPING IS FREE ANYWHERE IN USA.
Customers Outside USA: Please contact us for shipping costs before ordering.