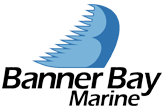 Your cart is currently empty
STORM-BAG For Boats 42' to 50'
SKU:
BB SB10
Call for Shipping Info and to Order:
201-452-2834
Pricing:
Subject to change based on US dollar and Euro exchange rates
The STORM-BAG is an innovative new storm sail featuring a "saddlebag" quick-launch design that reduces time spent on the foredeck. It only takes a few seconds to snap it on, then raise it from the safety of your cockpit.

The ingenious design by French Sailmaker Michel Sauget, allows you to launch your storm jib simply by pulling the sheet. The sail unflakes from in its own heavy-duty bag. You carry it forward like a briefcase and attach it from a sitting or kneeling position, an important safety feature. Time spend on the foredeck is reduced dramatically.

The STORM-BAG has a double-skin construction. The two layers of sailcloth are slightly lighter than a traditional storm jib of the same size -- but remember that everything is double. The sailcloth is doubled, the head and tack corners are doubled, as well as the number of clews. This makes it very strong.

As an important bonus, the design creates a very efficient forward edge so your boat can point up to 15 degrees higher than with a heavily rolled genoa. The STORM-BAG sail is cut like a traditional storm jib to provide a low center of effort, greatly increasing the stability of your boat. Only a hanked on storm jib is better.

Here's what one customer had to say:

"On a recent trip on a Beneteau 41, we were crossing the Bay of Biscay and thence the Channel. We lost both the roller furling genoa and the mainsail in very rough conditions. The STORM-BAG was deployed in a very quick manner which carried us safely to a refuge in Dartmouth where repairs could be carried out. The three of us on board are of the considered opinion that this product saved us from a major catastrophe. Please thank the designer."

The STORM-BAG package includes the sail, the heavy duty coated bag (attached to the sail), the deck pennant and shackle, two heavy-duty sheets and shackle. Easy-to-follow numbered instructions are shown on the bag in English and French.

Order the SB10 for boats 42 to 50 feet.

Specifications: Area, 108 square feet (10m).
Constructed of two layers of 8 oz. Dacron storm sail cloth.
Measurements: Luff 22'.1", Leech 19', Foot 11'3".

HOW TO ORDER:

The STORM-BAG is shipped from Europe. Due to fluctuations in dollar-euro exchange rates you should make your order request via phone or email. We will provide you with a shipping quote based on that day's exchange rates, then move ahead to process the order if you approve. Payment can be made by MasterCard, Visa or check.

Shipping will be calculated based on destination and size of the sail. For inquiries, or to order please call us at 201-452-2834 or contact us. We'll also be happy to email or mail you a brochure providing more details on the sail.