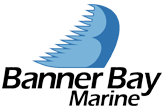 Your cart is currently empty
ATN Genoa Sun Shield
SKU:
BB ATN SunS
Call to Order:
201-452-2834
Protect your high-performance genoa with the ATN Genoa Sun Shield.

Unlike a sewn-on sun sacrificial sun cover, the Sun Shield does not weigh down your sail, and does not affect the aerodynamic performance. What it does do admirably is protect the furled sail from the sun, weather and pollution. Attaching it is easy: you simply pull the Sun Shield up with your spinnaker halyard, zipping as you go. It only takes a few seconds. Then you tug down on its unique zig-zag "lace up" cord that pulls the cover tight against the entire length of the furled sail. When its time to head out, you loosen the cover and quickly pull the sleeve down.

The Sun Shield Prices are based on the length of your genoa luff.
Up to 50 feet: $13.50 per foot

Up to 75 feet: $17 per foot

Up to 100 feet: $22 per foot

Over 100 feet: $30 per foot
You can order your Sun Shield in a number of custom colors, including black, red, royal blue, navy, green and tan.

TO ORDER:
E-mail us at info@bannerbaymarine.com and provide your name, shipping address, color preference, and the length of your genoa luff. We'll get back to with a price including shipping, and estimated time of delivery. Or call us at 201-452-2834 and we'll take down your order. MasterCard, Visa and checks accepted.